Gravel and Stone Family Business Website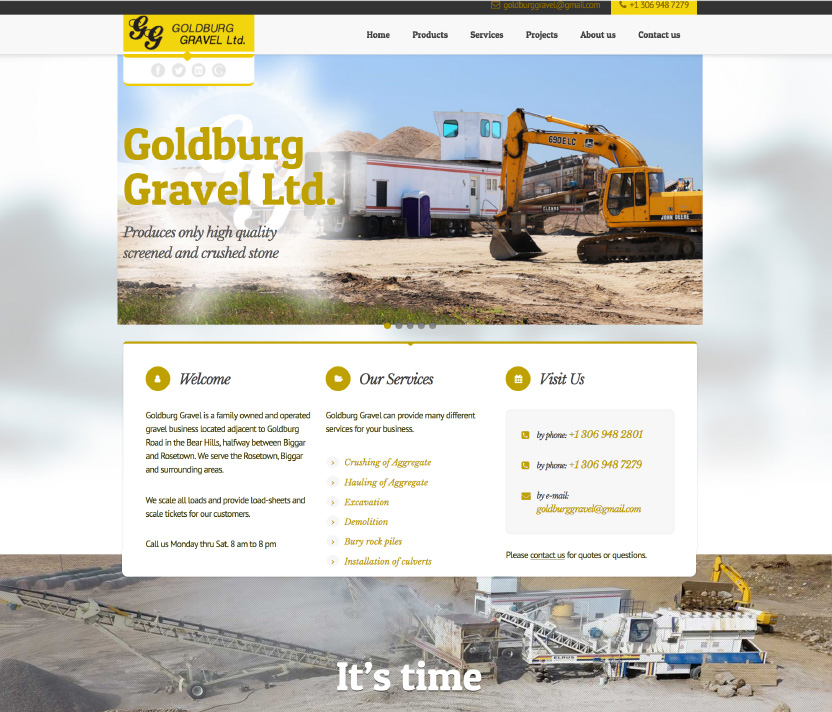 Business Level Website:
Goldburg Gravel Family Business Website
We create stunning business level websites. This client had their website managed by a competitor firm, but moved to us because Google could not find them before. Now it is highly ranked and visible by all major search engines!
Goldburg Gravel is a family owned and operated business producing various stone (crushed stone) products, gravel and road materials. The owner is very happy with the new design that OilSoftCo made, and they are getting a lot of new business and tons of positive responses as a result of the revamped website launch.